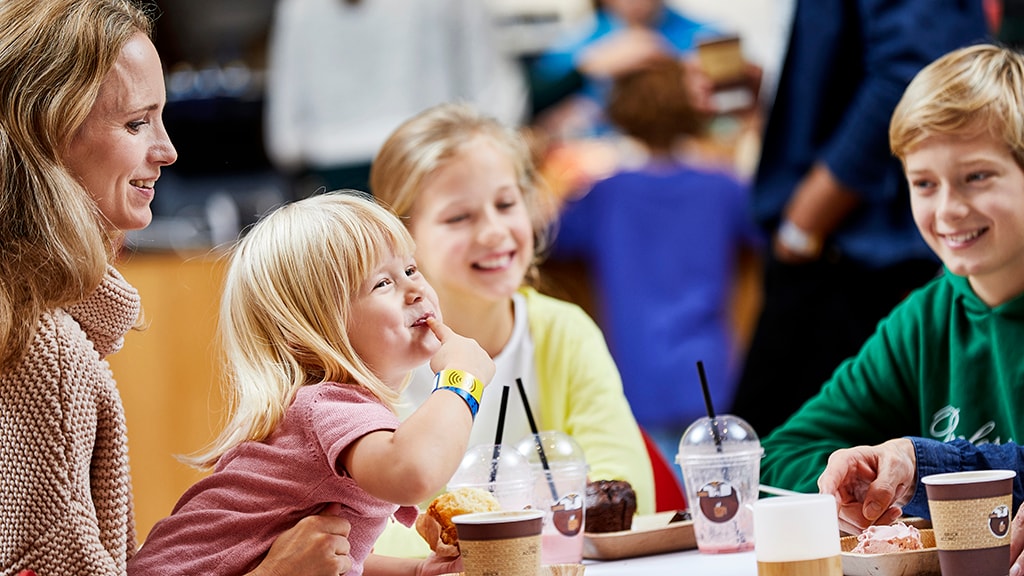 LEGO House® BRICKACCINO
The café in LEGO® House, called BRICKACCINO, is your go-to place for a quick snack or a light lunch. We serve hot and cold beverages, sandwiches and desserts in a casual atmosphere with a slight LEGO® twist. 
You can either enjoy the food seated in the café or get it as take away. You can access BRICKACCINO from both the public and paid area of LEGO Square.
Please note that MINI CHEF AND CLICK DINER require table reservation. Be sure to book your table before your visit to make sure the LEGO game follows you all day, even for lunch.