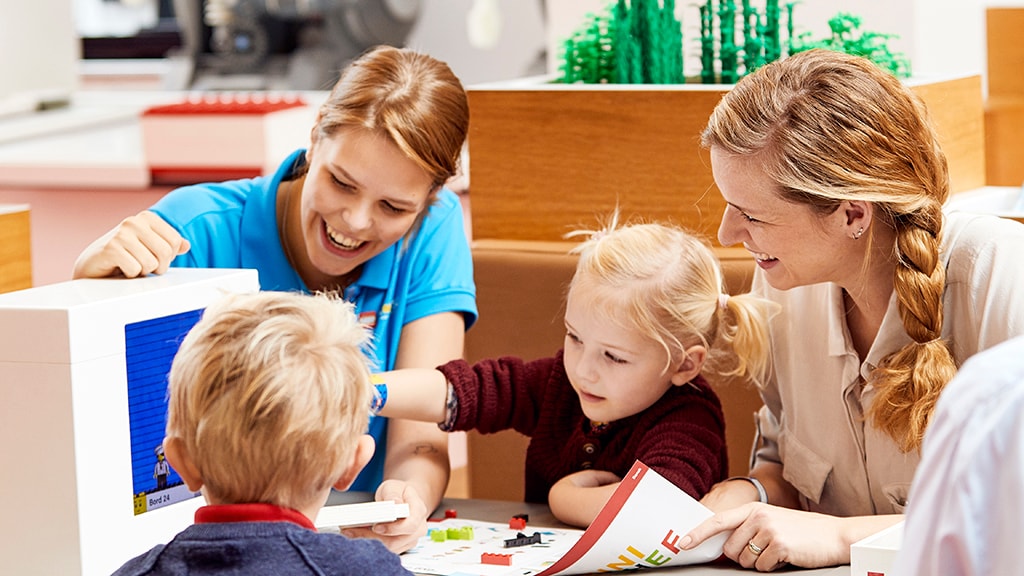 LEGO House® MINI CHEF
In the family restaurant MINI CHEF you have to play to get your food. Build your meal with the four LEGO® bricks and scan the order at your table for the minifigure chefs in the kitchen to prepare your meal. Pick up your food from the unscrupulous serving robots Robert and Roberta, who occasionally have a screw or two loose but always manage the orders.
Please note that MINI CHEF AND CLICK DINER require table reservation. Be sure to book your table before your visit to make sure the LEGO game follows you all day, even for lunch.